This article was originally published on 2 March 2023.
For many who have tried their hands on online games, particularly MMORPGs, having dedicated servers can mean a world of difference. With better connections and ping, together with lower latency, there is no risk involved when playing. This is exactly what Sandbox Interactive is doing for its fantasy sandbox MMORPG, Albion Online, as the studio launches the Albion East server to serve Asia-Pacific better.
Beyond the aforementioned benefits, this arrival of the new Albion East server will also see a new beginning in the world of Albion Online, as well as time-gated events optimised for the region's time zones, specifically Australia, East Asia, and Southeast Asia. With the game being free to play, the dedicated server access is definitely a bonus.
Eager players hoping to gain access to the upcoming closed beta testing, as well as early access to the dedicated Albion East server for Albion Online, will have to purchase Founder Packs. This early investment comes with other benefits as well, including protection for existing characters, guild names, and other in-game items to help with your progress.
There will also be exclusive Founders-only nametags, avatars, and vanity items thrown in for good measure.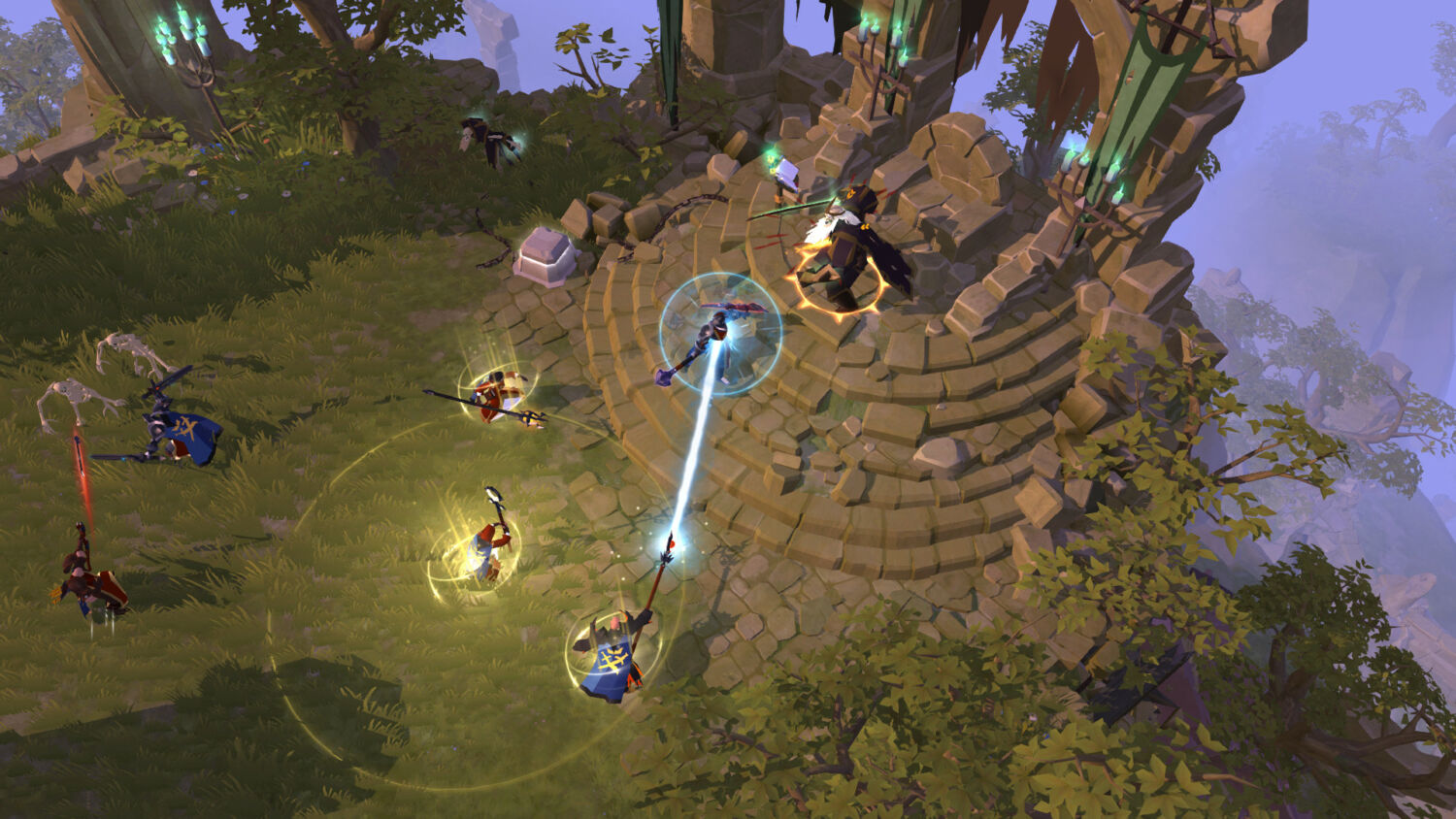 "The Albion community has always been truly global, and the new server will make the world of Albion more accessible than ever for countless players. We look forward to welcoming new and existing players to the Albion East server and seeing this new version of the world of Albion take
shape," said Game Director Robin Henkys.
As an easy primer to all the features of the new Albion East dedicated server for Albion Online, here's what you'll need to know:
A new and untouched version of the game, where all players start as equals and can claim their own piece of Albion;
A game world that is fully separate and independent from the existing Albion West server;
Greatly improved connection speeds and ping for the whole Asia-Pacific region;
Timings of game and server events (territory battles, Crystal League, Faction Warfare, maintenance, etc.) that are optimised for the region;
Founders can participate in the closed beta prior to server launch, with accelerated Fame progression, and gain early access to the full server launch, as well as reserve existing character and guild names.
Founder Packs for Albion East remain available until 30 April 2023, with rewards claimable on either server. These rewards include exclusive items that will never be available again, along with valuable Gold and Premium.
Sandbox Interactive is also running a special Twitch Drop Campaign to celebrate the launch of Albion East, which runs from 15 to 29 March. Players can earn exclusive chests with brand-new items by watching any Twitch channel offering regular Albion Twitch Drops.
During this period, campaigns will run daily instead of weekly. Players are required to link their
Twitch and Albion accounts in order to participate. Additionally, the first official guild season on Albion East begins on 25 March 2023.
All players can participate and earn rewards, regardless of whether they are part of a guild. This time around, rewards include new Direwolf Skins, in addition to Fame Boosts, Battle Mounts and Avatars. The winners on each server will get their own custom statue in the Conquerors' Hall. Guild Seasons run independently on each server, and the schedule can be found on the Albion Online Forum.
Albion Online is available for download on both the Google Play Store and Apple App Store, as well as on the PC.


https://geekculture.co/mmorpg-albion-online-rolls-out-red-carpet-for-asia-pacific-with-new-dedicated-server/