When it comes to hosting, most people just reach for one of the three US "hyperscalers" – Amazon Web Services, Microsoft Azure and Google Cloud – which between them generate about 81 per cent of revenues of the £15bn cloud market. But there are smaller, independent UK-based cloud hosting providers out there. We look at the best UK cloud hosting providers.
Benefits of cloud hosting vs public cloud?
Smaller businesses complain that public cloud was meant to be cheaper than having your own server onsite (according to IONOS, cloud computing is 20 per cent cheaper than having your own on-premises solution), yet actually ends up being more expensive – especially when you add the charges of a cloud management company on top managing your cloud and acting as the middleman between you and the hyperscaler.
Jake Madders, director of Hyve Managed Hosting, says: "The main issue with public cloud is that companies are tired of paying huge amounts of money to the hyperscalers plus more money to the managed service providers who act as middlemen."
The actual costs charged by hyperscalers are opaque and difficult to understand in advance, businesses complain.
Also, small businesses moan about the lack of customer service at hyperscalers as you get bounced upward through helpdesks.
Justin Bateman, Fasthosts senior product manager, says: "There are huge benefits from going with an independent provider. We offer better customer support. Our customers have much better access to IT support and experts. It's like comparing your local hardware store with a big Q&Q superstore."
Independent cloud hosting companies claim they are cheaper, offer the same tech reliability as hyperscalers, and have individualised customer service with personal account managers.
---
Best cloud management platforms for your business – Cloud management is paramount to most businesses — here are the platforms that are driving the most value on the market
---
Data sovereignty
Another factor is that some companies have issues around data sovereignty, so need to have data stored in a specific location.
Says Joe Morgan, vice-president of cloud at cloud-hosting facilitator Virtuozzo: "Hyperscalers have never been designed for SMEs and they're not the best for companies with privacy concerns when it comes to data storage. Businesses are not in control of the servers their data is stored on and who they're sharing that server with."
Adds Bateman: "It's not unreasonable for people to have concerns about data privacy. Our customers have a lot more control over where their data is stored."
What is a bare metal server?
A bare metal server can be the cheapest option when working with an indie cloud hosting company.
A bare metal server, also known as a dedicated server, is a physical server which is assigned to a single user or business. Unlike the public cloud – AWS, Azure and Google Cloud – which shares hardware with other virtual machines – bare metal servers are exclusive.
By choosing a bare metal server, you essentially rent the entire physical server, including its processing power, memory, storage and network connectivity. Bare metal servers can be used to process large volumes of data, running online stores or web development environments.
What do cloud hosting providers offer?
Essentially, indie cloud hosting providers offer a virtual private server (VPS). While a VPS is functionally a server, it doesn't have defined hardware. Instead, a VPS shares the resources of one or multiple physical machines. This way, multiple VPSs can exist on the same physical server.
---
How to choose a cloud provider as a law firm – Here's how law firms and legal teams can ensure long-term success from a partnership with a cloud service provider, while staying compliant
---
Difference between bare metal and VPS hosting?
Unlike a bare metal server, which has a set configuration of CPU, RAM and storage, a VPS server draws its resources from a shared pool. For this reason, the resources of a cloud server can be adjusted without needing to power down the hardware and perform physical upgrades, which would be needed on a traditional server.
Morgan says: "Traditionally, you had a bare-metal service, which is renting a physical server of your own in a data centre. However, that's being superseded by Virtual Private Server hosting, also known as infrastructure-as-a-service, which is linking up a shared pool of servers, so it's a kind of best-of-both solution.
"These days, there's very little need for a bare-metal server. Infrastructure-as-a-service or using a Virtual Private Server [VPS] is the future," says Morgan.
What are the benefits of a VPS?
A cloud virtual private server (VPS) gives you the features and functionality of a dedicated server, but at a much lower cost. A VPS account is created alongside other virtual machines. You get full root access, cloud redundancy and failover, fixed resources, etc.
VPS is often said to be the middle ground between shared and dedicated server hosting. Resources are isolated, so you are at a lower risk of someone else on the server causing you problems.
Says Morgan: "Independent cloud providers can off the same service as the hyperscalers at a better price and with the same customer experience. They are just as dependable and reliable as the hyperscalers."
Is a VPS more expensive than having a bare-metal server?
Morgan argues that the cost of Virtual Private Server is actually lower than maintaining a bare-metal server because you're only paying for what you buy and use, plus there's the lower admin cost of having to monitor your private server.
Is public cloud cheaper than having your own server?
The three hyperscalers – AWS, Azure and Google Cloud control 80 per cent of the market. Apart from the vulnerability issues that raises, Morgan points out that each of them roughly charges the same for public hosting. Independent cloud hosting providers, he says, can be half the price of the hyperscalers with better customer service.
Justin Bateman, Fasthosts senior product manager, says: "We are very transparent about costing. If you go with AWS, it's very difficult to understand how much it will cost you. In these days of the cost-of-living crisis, it's important to know how much you're going to be spending each month."
---
Global public cloud end-user spending to reach nearly $600bn in 2023 – Gartner has projected end-user spending on public cloud services worldwide to grow 20.7 per cent year-on-year to total $591.8bn in 2023
---
Does it really matter if I am closer to my data centre?
Some of the cloud hosting providers listed below have their own data centres around the UK. But does it really matter if I am physically closer to my data centre?
The short answer is yes.
There's a direct relationship between the speed of your website and how much money your business makes. According to Amazon, every 100ms decrease in loading time results in a 1 per cent increase in online sales.
You may have wondered if you pay top dollar on Google Adwords why you don't always rank first on Google. That's because Google also factors in loading times for websites, so latency is definitely an issue when it comes to Google rankings. "Google will send you results of businesses closest to your IP address," explains Jake Madders, director of Hyve Managed Hosting.
And if you are running a call centre and there's a hundred millisecond delay, you will hear it as a drop-off on the phone call, which leads to disgruntled customers.
Or traders can lose billions if they lose just one millisecond of time when making a trade.
Latency is going to be more of an issue as Web3 takes hold, as workloads depend on being closer to the data centre. "Latency is super important to where you locate your infrastructure," Morgan says.
Best UK cloud hosting providers
Below are six of the best UK cloud hosting providers, by general agreement. Some have responded to Information Age's requests for more detailed information, some have not. Listings will be updated if they do respond.
The best UK cloud hosting providers listed in alphabetical order are:
Fasthosts
Fasthosts began life in 1998 offering hosting services. Today, its typical customer is mainly SMEs but increasingly its focus is on enterprise-level organisations.
Fasthosts has just opened a £20m 35,000 square foot data centre in Worcester, sitting alongside the data centres it shares with sister company IONOS in Germany, Spain and the USA (both Fasthosts and IONOS are owned by United Internet).
Says Bateman: "Local UK businesses are always a great option for someone setting up a website, especially when it offers the same flexibility and scalability as a hyperserver but without the overhead."
Features:
Public cloud
Entry-level shared hosting on a public cloud, ideal for a microbusiness or a retail business or the less technical user.
Virtual Private Server
A VPS – basically stringing together server capacity but still in a walled-garden of servers – offers a lot more control and additional scalability.
Bare metal
This means a dedicated server, either your own physical server or by demand and priced on usage per minute, which works out at around 6-8p per hour.
Pricing:
Public cloud from £7 pm
Virtual Private Server from £1-£5pm
Customers:
GRM Digital, Hotter Than Hell Tattoo, Divinely Vintage

Guru
Based in Hemel Hempstead, GURU is a brand of UKDedicated, which has been around since 2002 and powers hundreds of thousands of websites.
UK-managed hosting built by cloud experts, with 100 per cent uptime – GURU is optimised for WordPress, WooCommerce, Joomla, Prestashop, Drupal, Opencart, Magento and more. LSCache and WordPress/WooCommerce Staging as standard on all hosting packages. Redis, Memcached and ElasticSearch on GURU Dedicated Cloud Hosting (VPS).
Shared cloud hosting
Backups as standard
cPanel & LiteSpeed Powered
Fast NVMe based storage
Free migration service
Free WordPress / WooCommerce Staging
WordPress, WooCommerce, Magento & More
Pricing:
£7.49 p/mo
Dedicated cloud server
Every GURU dedicated server comes with cPanel, CloudLinux, LiteSpeed, hourly offsite data replication, separate hourly backups and is fully managed as standard.
Hourly Backups as standard
cPanel & LiteSpeed Powered
Fast NVMe based storage
Free migration service
Free WordPress / WooCommerce Staging​
WordPress, WooCommerce, Magento & More
Cache, Redis, Memcached, ElasticSearch
Pricing:
Three packages on offer for private dedicated servers:
Plan 1 from £159 p/mo
Private, fully managed, dedicated cloud server with easy-to-use control panel.
125GB NVMe Storage
8GB RAM
4000GB Data Transfer
Hourly Off Site Data Replication
Fully Managed & Updated
Free Dedicated IP Address
First month only £1+VAT!
WordPress, WooCommerce, Magento & More
LSCache, Redis, Memcached, ElasticSearch
Plan 2 from £259 p/mo
Secure, powerful and easy-to-use – Guru's most popular server for demanding web applications
250GB NVMe storage
16GB RAM
8000GB Data Transfer
Hourly Off Site Data Replication
Fully Managed & Updated
Free Dedicated IP Address
Hourly Backups
WordPress, WooCommerce, Magento & More
LSCache, Redis, Memcached, ElasticSearch
Plan 3 from £399 p/mo
Exceptional levels of performance in dedicated cloud hosting and resources to match
500GB NVMe Storage
24GB RAM
16000GB Data Transfer
Hourly Off Site Data Replication
Fully Managed & Updated
Free Dedicated IP Address
Hourly Backups
Certified VMware and Equinix partners
WordPress, WooCommerce, Magento & More
LSCache, Redis, Memcached, ElasticSearch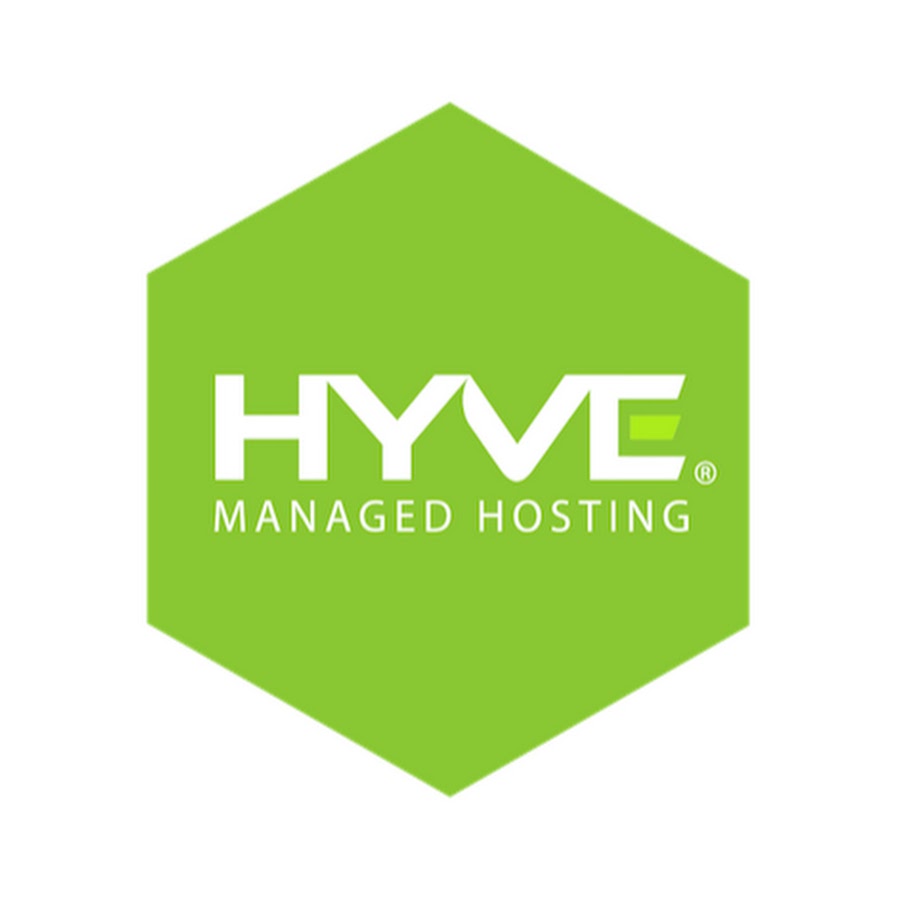 Hyve
Brighton-based Hyve Managed Hosting was co-founded by Jake Madders and Jon Lucas over 20 years ago and has kept on doubling in size each year. It currently has about a thousand customers worldwide. Today, it employs 60 people, while its turnover is just shy of £20m per year. Says Madders: "We've still got that start-up vibe even though it's a growing business."
One of the few independent cloud hosting providers that have not been bought out by private equity, its core business is SMEs but it also works with the NHS and government both here and in the US.
That said, its target market is companies which spend around £5,000 a month on hosting.
The key difference between Hyve and hyperscalers, says Madders, is the level of customer service.
Says Madders: "The key is that we're going to get to know you guys. You're going to have a personal account manager, as opposed to the hyperscalers. You're not being escalated through help desks. That's our core differentiator."
Features:
VMware-based cloud offer
Unlike a VPS which has one server spread between, say, 10 clients, Hyve's VMware-based cloud offer spreads the risk of downtime between even more servers but is still a walled garden, as opposed to the public cloud.
Virtual Private Server
A VM-based platform with a single tenant customer. The reason why people go for a private cloud VPS is cost savings. "There's a point where it's cheaper to run a private cloud than continue to upscale with a hyperscaler," says Mudder.
Bare metal
A dedicated server of your own, best for technologically savvy companies with IT departments who know how to run their own cloud hosting
Co-location
Even more do-it-yourself than a bare-metal server, the client supplies the racks itself which are physically installed in the data centre. This is most suitable for clients with special needs, such as running blockchain or image processing.
Managed private cloud
Dedicated servers
Managed cloud
2Tbit/s network
100% uptime
24/7/365 support
Clients:
Caffe Nero, Cote Brasserie, T.K.Maxx, Safestore,
Pricing:
Virtual Private Server – prices start from £1,000pm
Bare-metal server – between £300-£400pm

IONOS
Since its foundation in 1988, IONOS (formerly 1&1) has become Europe's largest hosting provider. It is the only cloud computing provider with its own dedicated virtualisation stack for maximum security.
In 2010, Achim Weiß, the current CEO of IONOS, founded an IaaS provider, which is now the basis for IONOS cloud. Today, this
European company serves six million customers across 18 markets in Europe and North America, with its services accessible worldwide.
IONOS Startup Program offers free cloud services for 12 months, worth £5,000 to spend on IONOS products, plus individual support from cloud experts. You can apply up to five years after founding.
IONOS points out that, as a European business, it is 100-per-cent GDPR compliant offering peak data protection for its customers, as well as protection from the US Cloud Act, which forces cloud hosting giants who are based in the US but operate in the UK to disclose data stored or processed outside of the United States to authorised US authorities without a court order, including commercial information such as trade secrets and intellectual property.
In addition, for any SMEs wishing to choose a sustainable cloud provider, IONOS is committed to keeping infrastructure climate-neutral and free of environmental trade-offs. "By hosting with us or using our cloud or server products, SMEs can reduce their impact on the climate," says IONOS Cloud head of sales UK Sab Knight.
All of its data centres in the UK and Germany, including its VIRTUS data centre near Heathrow Airport, run entirely on electricity from renewable sources.
Last October, IONOS opened its most sustainable data centre to date in Worcester. It has a wide range of sustainable and energy-efficient features, including solar photovoltaic panels covering up to 10 per cent of the energy use at the site. All necessary carbon used in the construction of the building was also compensated.
Features:
Data Center Designer (GUI) and automation via documented API and microservices
Clients:
Ayozat, Liffery, GBE Converge, Telecom2, Clamtech, Sendit.money, NowCerts, Betstudios
Pricing:
Details of IONOS's pricing structure can be found here. IONOS says it has a transparent pricing model with pay-per-minute billing, no vendor lock-in, no maze of licenses, and free 24/7 enterprise-level support.

Jolt
Starting as the UK arm of WebHostingBuzz in 2015, Jolt underwent an MBO to become its own, UK-specific hosting services company.
Independently owned JOLT says that around half of its new customers transfer from other UK hosting providers, including TsoHost.
It pointedly admits it is not the cheapest solution, but says some rivals use low-quality hardware, unreliable data centres and have non-existent support.
Jolt has its own UK-based data centres, one in North London and the other in Nottingham, running enterprise-grade Dell and Supermicro server hardware with Intel and AMD CPUs, ECC RAM, enterprise-grade Samsung and Intel SSDs/NVMe drives.
Cloud VPS hosting features:
Latest Dell hardware
100% network uptime
24/7 support
Choice of operating system – CentOS, Ubuntu, Debian, Fedora, Gentoo and OpenSUSE
cPanel/WHM interfaces
Dedicated server features:
Same-day server setup
24/7/365 customer support
100% network uptime
4-hour hardware replacement guarantee
Pricing:
Cloud VPS hosting
From £8.95/mo up for 20GB disk space bandwidth and 2GB of RAM up to £78.95/mo for 160GB disk space bandwidth and 16GB RAM
Dedicated servers
From £43/mo for an Intel Xeon E3-1230 V3 with 8GB of memory up to £203/month for a Dual Intel Xeon E5-2620 V2 with up to 128GB of memory

TsoHost
Founded in 2003, West London-based tsoHost is a UK-based web hosting company which boasts around 250,000 customers worldwide. While its headquarters are in the UK, tsoHost has data centres in Europe, Asia, and North America.
The company's name is a palindrome of the word "host".
On the plus side, TsoHost promises 99.9 per cent uptime but customer service is only available Mon-Fri, 9am-5pm.
Features:
Shared hosting
Managed WordPress hosting
Virtual private server (VPS) hosting
Dedicated server hosting
Discounted or free SSL certificates
Ultimate and Maximum plans come with free SSL certificates for the first year to shield your data from prying eyes. Economy or Deluxe packages offer 50 per cent off an SSL certificate for the first year.
Pricing:
Economy
From: £3.99/mo +20% VAT
Basic resources for starter websites.
1 x hosted website
Free domain name
100GB SSD Storage
Unlimited flatrate included
100 Mailboxes
512MB Memory
50% off Standard SSL
Deluxe
From: £5.99/mo +20% VAT
More space and flexibility for multiple sites
5 Hosted websites
Free domain name
Unlimited SSD Storage
Unlimited Flatrate included
500 Mailboxes
512MB Memory
50% off Standard SSL
Ultimate
From: £8.99 /mo +20% VAT
More power for complex sites and heavy traffic.
10 Hosted websites
Free domain name
Unlimited SSD Storage
Unlimited Flatrate included
Unlimited Mailboxes
1GB Memory
Free Standard SSL
Maximum
From: £14.99/mo +20% VAT
Supports multiple complex sites with high-res photos and video.
200 Hosted websites
Free domain name
Unlimited SSD Storage
Unlimited Flatrate included
Unlimited Mailboxes
2GB Memory
Free SSL certificates
https://www.information-age.com/best-uk-cloud-hosting-providers-123506826/