Most good games usually require a lot of high specifications and a high-end PC to run smoothly and consistently. But contrary to popular belief, you don't need a decked-out custom PC to be able to play your favorite PC games. You can use remote desktop software to play games, even on a low-spec PC.
This remote desktop software allows you to control another PC or desktop from your computer or mobile while the system itself runs on that PC's hardware. There is much different software out there for this purpose. But which one is the best remote desktop software for gaming? Let's find out.
Part 1: Top 5 Best Remote Desktop Software for Gaming
There's no one software that will work the best for everyone. Depending on your preferences, you may like a different one. So we've rounded up some of the best remote software for gaming and made a list of the top 5 for you to choose from.
Parsec is one of the best remote gaming software out there. It was mainly built for developers and engineers to work remotely on projects. The software is therefore powerful enough for architects and engineers who are known for requiring high-spec systems with great graphics.
It is also tested on the most taxing activity: gaming. You can easily play heavy games with this software without heating up your device. The software connects you to a gaming server. Simply join a game with your friends by sharing a link! It's that easy.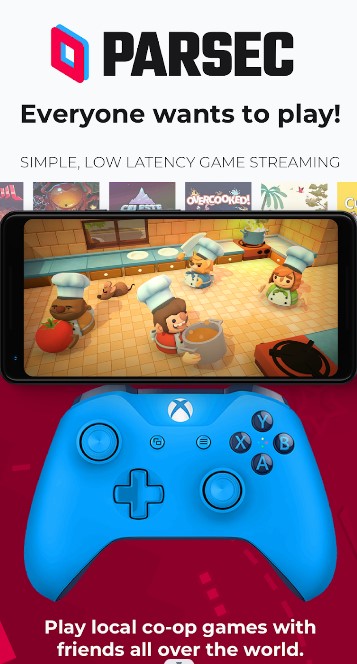 Key Features
Built for developers and engineers
Play games from anywhere with just a link
Parsec Arcade- offers news titles for you to try
Pros
Supports Windows, MAC, Linux, Android, Raspberry Pi 3
Web-version available
60 FPS
No latency
Multi-purpose
AnyDesk is a great remote desktop software because of its speed. It boasts of its speed and security. It's very reliable and works amazingly for playing games because it does not lag often. You can expect to enjoy a smooth gaming experience with AnyDesk.
You will need to connect with someone else to play games on their PC with this software. As long as you both have the AnyDesk software installed, you can access their PC to play games without any trouble.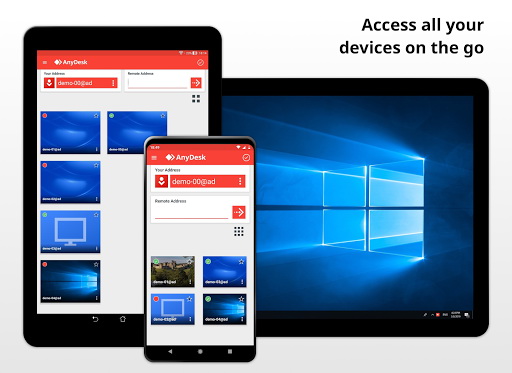 Key Features
Uses military-grade TLS
Control which device can connect
Two-factor authentication
Pros
Very secure
Encrypted data
Works as both an app and a software
Reliable
No lags
Free for personal use
If you already have a gaming PC but want to use another device to play games on that PC, then Moonlight is for you. It allows you to play games on your PC from any device, from anywhere, whether it be an Android phone or iPhone, or any GameStream-compatible device.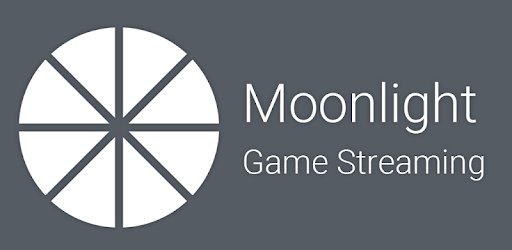 It is completely open-source and developed and updated by an amazing community of gamers who insist on keeping this software free to use for all. You can use this software to play any of your PC games and also share them with friends and family so you can play together.
Key Features
Supports up to 120 FPS
Supports 4K videos
Opensource with a vibrant community of developers
Pros
Free
Android, iOS, Windows, and Mac support
Feature-rich
Community support
Multi-purpose
Cons
It can be difficult to set up and use
Steam Link is a great way to remotely play your PC games on any other device, along with friends and family. It's a very popular app and has a consistent user experience. You can play games with each other while on different platforms as Steam Link supports cross-platform playing.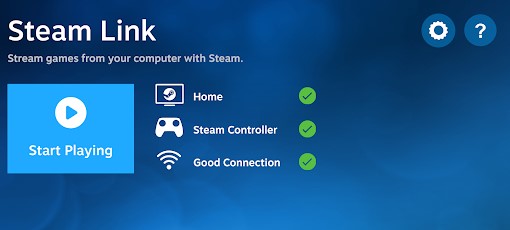 You can play games from the Steam Store, which offers a wide variety of different games and a lot of them are even free to play. The great part about this app is that it allows you to run games meant for Windows on your Android phones or iOS devices or even with a television screen.
Key Features
Two-step installation and use
Works with controllers
Shares only game-screen
Pros
Free
Easy to set up
Reliable
Consistent
Windows, Mac and Linux support
Cons
Heats up your device
Strict Wi-Fi requirements
5. Rainway
Rainway is another software that helps you extend your own PC games to another device. It can be a TV or a smartphone, etc. You can run games on a Windows 10 host PC and then play the game from anywhere else. What's great about this is that if your friend has a high-spec PC, you can ask them to share their games with you with Rainway.
It works well when your host PC is connected with an ethernet connection, and you have good internet speeds. It's completely ad-free, and you can get started just by creating an account with Rainway.
Key Features
Completely free with no ads
Secure by design
Controller support
Pros
Stable performance
Easy to set up
Good UI
Three input methods
Touch control support
On-screen button layout
Cons
Audio glitches
Varied latency with different games
Part 2: For Mobile Gamers to Play Android on PC 
If you aren't a fan of PC gaming and are more of a mobile gamer, then don't worry; there's a cool option for you too! With AirDroid Personal, you can get more out of your smartphone gaming experience with its cool features. Even if you don't play games, you can use AirDroid to access your phone remotely! It's one of the best remote control tools for your smartphone.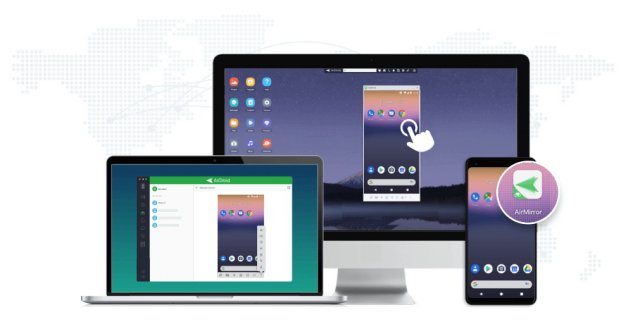 Here are some of the cool features that AirDroid offers.
Play your games on a bigger screen
PC gaming offers you a wide screen to play with. But some games are only supported on mobile. But with AirDroid's screencast feature, you can get the best of both worlds. Play games on your mobile using your phone as a controller while you can see the game play out on a larger screen.
Play games on your Android from your PC
You can also completely play the game from your PC using your mouse and keyboard by using AirDroid's remote control feature. It allows you to control and navigate your Android phone from your PC as if you were using the phone itself. This is a great way to get some use out of a phone with a broken screen.
Remotely control your device while gaming.
When you get into a game, it can be hard to keep track of the world, and you might miss important notifications. With AirDroid, you can keep your phone connected to your PC and even do things like text messaging from your PC while you play games. No need to get up and check your phone when you can just do it from your PC.
Use remote access to use a broken phone.
You can also save files and create backups from an old, broken phone with AirDroid. Its remote access features allow you to access all the contents inside your phone. You can move around photos or save them to your computer. Retrieve important information and save your data.
Transfer games and files between your phone and PC
You can also use AirDroid for file transfer. Download games on your PC and then transfer them to your phone or vice versa using AirDroid for a faster download speed. Often it can be easier to download certain games on your PC, or you might have an internet speed issue on a certain device. So you can download files on one device and share them with another.
Part 3: Conclusion
While there is no absolute best remote desktop software for gaming, each of the options mentioned here is a great choice. Test it out yourself to see which one you like. And if you prefer mobile gaming, then don't forget to make use of AirDroid, the best remote control for smartphones!
FAQs
What is the fastest remote desktop software?
How fast your remote desktop software works will depend on your internet speed. You need a stable internet connection to play games using remote desktop software sustainably. Furthermore, if your PC is extremely old, it can also heat up while using remote desktop software. So the speed really depends on what you are working with.
Are all remote desktop software secure?
Since remote desktop software gives complete access to someone else over your PC, it does pose a certain security threat. Be sure to only connect to people you trust, and remember to turn off access after you are done using the software.
Can you use Discord for remote desktop gaming?
No, you can use Discord to communicate with other gamers while you play or stream games, but for a remote desktop gaming experience, you will need to use another software. You can use Discord with your remote gaming software as well.
https://www.airdroid.com/remote-control/best-remote-desktop-software-for-gaming/